Coming in April - Grand Junction

The Charlie Daniels Band
Thursday, April 14, 2016 at 7:30 PM
The Avalon Theatre, 645 Main Street, Grand Junction, CO
$49.50 - $59.50 plus applicable service fees
Purchase tickets at TicketsWest.com or charge by phone 970-243-TIXS (8497) or 866-464-2626.
Charlie Daniels is partly Western and partly Southern. His signature "bullrider" hat and belt buckle, his lifestyle on the Twin Pines Ranch (a boyhood dream come true), his love of horses, cowboy lore and the heroes of championship rodeo, Western movies, and Louis L'Amour novels, identify him as a Westerner. The son of a lumberjack and a Southerner by birth, his music - rock, country, bluegrass, blues, gospel - is quintessentially Southern. Read more ...
Appearing in April in Boulder and Loveland

The Nitty Gritty Dirt Band's John McEuen & Jim Ibbotson
Thursday April 14, 2016 @ 7:30 PM
eTown Hall, Boulder, CO
$38 plus apllicable service fees
Buy tickets at Eventbrite
Friday April 15th, 2016 @ 7:30 PM
The Rialto Theater, Loveland, CO
$37 plus applicable fees
Buy tickets at The Rialto Theater
Nitty Gritty Dirt Band music history comes alive on stage when alumnus Ibbotson joins founding member McEuen for the love of the music that brought them together for so many records and years on the road. Colorado Music Hall of Fame 2015 honorees create a night of new magic with favorite Nitty Gritty songs and the jamming songs they are known for, taking the audience through "folk to rock to country" and bluegrass to blues.
String Wizard John brings his banjo, fiddle, mandolin and guitar to join up with Ibbotson's mandola, guitar and iconic voice. The man who sang Fishin' in the Dark, Dance Little Jean, Ripplin' Waters, Sarah in the Summer, High Horse, Long Hard Road and many others again hits the stage with his picker counterpart to deliver up close and personal versions of many of the songs for which they are known.
It was 1969 when J. Ibbotson from Philly first hooked up with J. McEuen from Orange County and was brought in to the Nitty Gritty Dirt Band to make their 5th album – the iconic Uncle Charlie and His Dog Teddy. The album set the career on fire for the NGDB, with 3 radio hits. It was followed by Will the Circle Be Unbroken, a legendary masterpiece multi-platinum album initiated by John in 1971 (in Boulder, Co), putting them in the studio with Merle Travis, Doc Watson, Earl Scruggs, Maybelle Carter, Vassar Clements, Jimmy Martin, and Roy Acuff.
Their awards together include Grammy Hall of Fame honors for both Mr. Bojangles and the Circle album, CMA awards, Grammys, and numerous other accolades. An evening of hit songs that have become the soundtrack for many people's lives, along with the funny stories behind them, also features the outstanding musical prowess of McEuen in many styles that he is not able to exercise within the Dirt Band's confines. An evening like no other, one to be remembered, you are invited to come see these two take us into that world of wonderful music and laughter for which they are known.
Appearing in April in Durango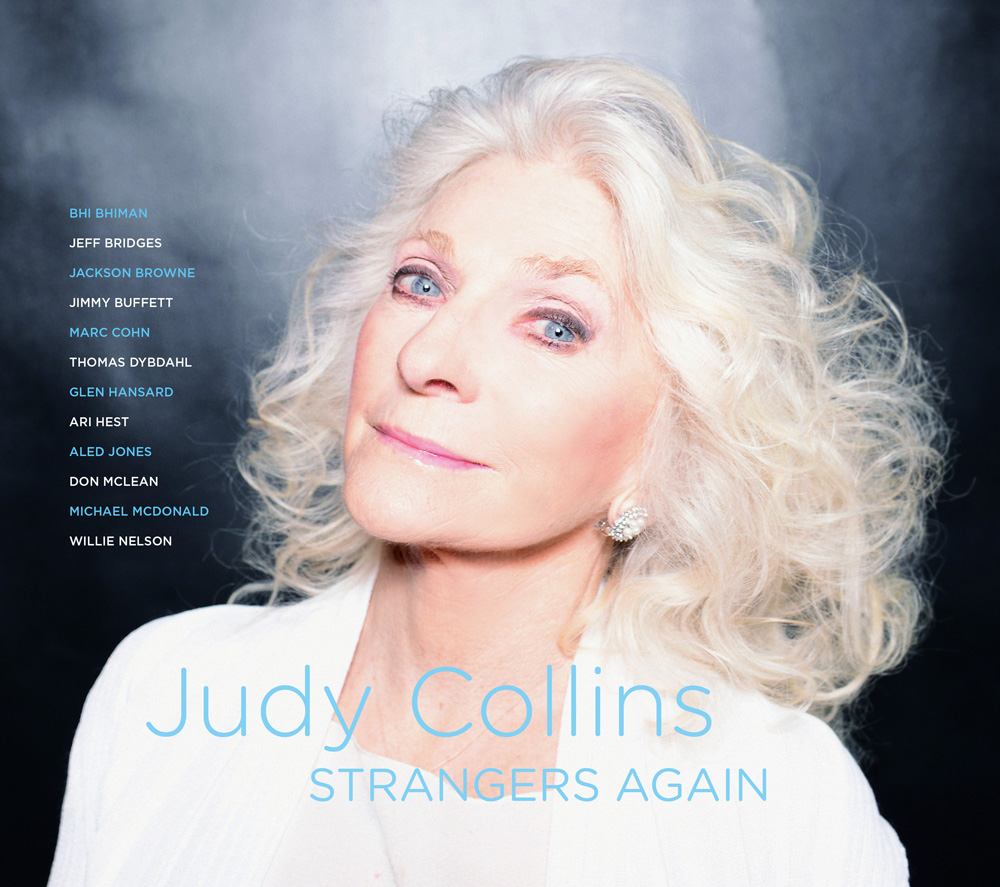 Judy Collins
Saturday April 23, 2016 7:30 pm
The Henry Strater Theatre, 699 Main St., Durango CO
$59 $69 Reserved Seating
www.henrystratertheatre.com | 970-375-7160
Judy Collins has inspired audiences with sublime vocals, boldly vulnerable personal life triumphs, and a firm commitment to social activism. In the 1960s, she evoked both the idealism and steely determination of a generation united against social and environmental injustices. Five decades later, her luminescent presence shines brightly as new generations bask in the glow of her iconic 50-album body of work, and heed inspiration from her spiritual discipline to thrive in the music industry for half a century. Read more ...