GRAND JUNCTION, COLORADO
| | | |
| --- | --- | --- |
| | | |
645 Main St., Grand Junction, CO
This is the place for great names in an up-close and intimate concert hall. Full theater production guarantees the audience an unforgettable concert experience. No seat further than 68' from center stage.
130 N 5th St., Grand Junction, CO
Upstairs from Roper Music in a 100 year old Oddfellows Hall is Grand Junction's newest acoustic music concert theater, the Roper Music Ballroom. Not really a ballroom but an open space rimmed with tall windows that look out over downtown. Nine or ten rows of comfortable cushy chairs create the up close and personal experience we all want in a concert setting. Bruce Cockburn, George Winston, Chris Hillman, Herb Pederson, Tom Russell, Steve Forbert and Karla Bonoff are some of the artists Sandstone Concerts has presented here. Refreshments are served and the room is wheelchair accessible.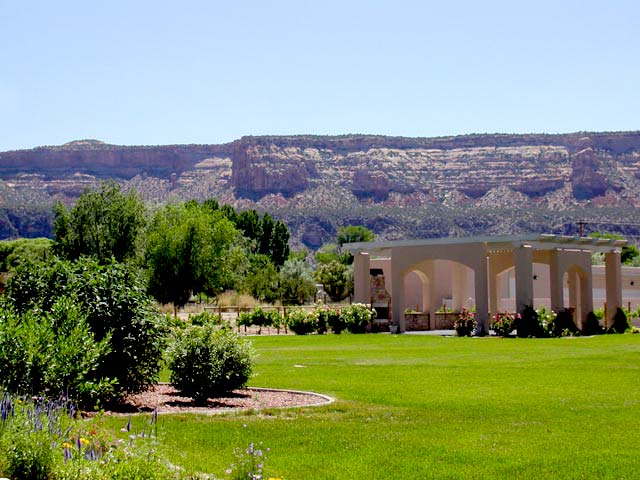 2087 Broadway
Grand Junction, CO
The Chateau is a Conference/Event Center and a Wine Country Inn which offers upscale lodging and gracious hospitality for a variety of functions including business meetings, corporate retreats, reunions, weddings, receptions and parties. The outdoor pavilion and grounds are surrounded by the Colorado National Monument to the southwest, the Bookcliff Mountain Range to the north, and the Grand Mesa to the east.
Learn more about what to do and where to stay in Grand Junction by visiting https://downtowngj.org/ or Grand Junction Area Information.
PALISADE, COLORADO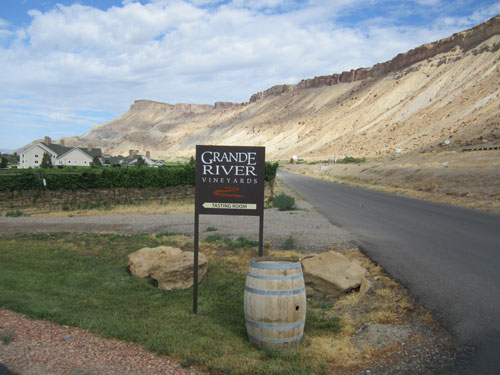 787 N. Elberta Ave.
Palisade, CO
Nestled at the base of western Colorado's Bookcliffs mountain range near the Colorado River in Palisade is Grande River Vineyards, Colorado's Premium Wine Growing Estate™. Join us on our lawn for live music, great wine and delicious food throughout the summer. From jazz to Latin, bluegrass to classical, there's something for everyone.
RIFLE, COLORADO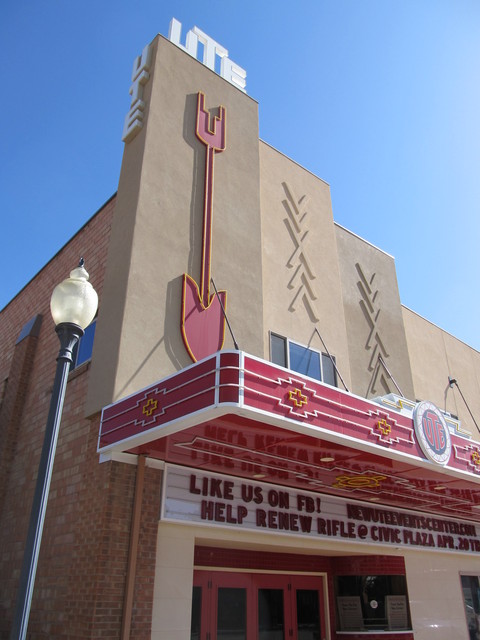 Rifle, CO 81650
The Ute Theater is an event center owned and operated by the City of Rifle. After an extensive renovation project the Ute was opened to the public in May 2014. With restored Art-Deco features, an expanded stage, removable seating for over 300 people, and state-of-the-art audio-visual capabilities, the Ute is available for public and private events including concerts, performances, films, community celebrations, wedding receptions, birthday parties, and more. Book the Ute for your event by contacting Don Chaney, City of Rifle Cultural and Special Events Manager. The Ute is supported by the New Ute Theater Society (NUTS), a community group dedicated to the development of cultural programming and fundraising for Ute events.
MONTROSE, COLORADO

1800 Pavilion Dr., Montrose, CO
The Montrose Pavilion has served its clients as a venue for trade shows, assemblies, concerts, and weddings.
LOVELAND, COLORADO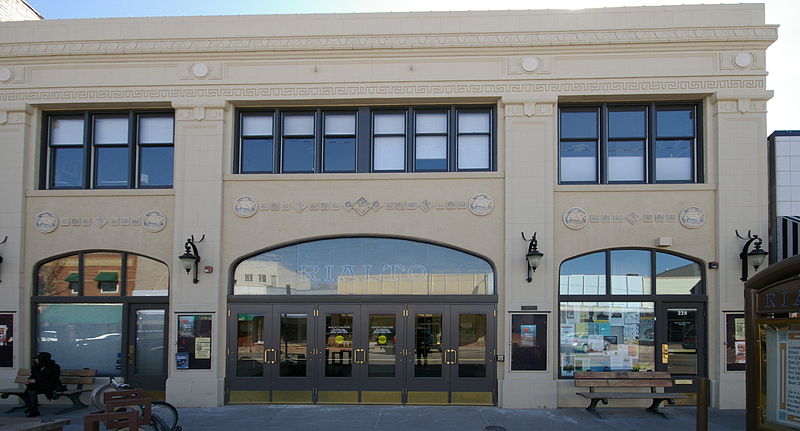 228 E. Fourth Street , Loveland, CO
The mission of the Rialto Theater is to serve as a center for the cultural arts, enriching the community by offering the opportunity for all ages and backgrounds to experience high quality, diverse, affordable performing arts, films and educational activities.
BOULDER, COLORADO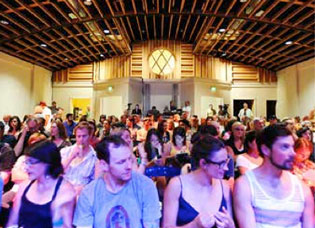 1535 Spruce Street
Boulder, CO
eTown is a non-profit organization with a mission to educate, entertain and inspire a diverse audience through music and conversation to create a socially responsible and environmentally sustainable world. The organization was founded in 1991.